THE DOCUMENTARY
THE PURPLE DIARIES:   THE HOLLYWOOD STORY THAT SHOCKED AMERICA
A Documentary By Alexa Forman
The Purple Diaries; the Hollywood story that shocked America is a documentary film adapted from the book by Joseph Egan.   Chronicling the story of the famous 1936 Mary Astor Custody Battle it will, through the use of hundreds of photographs, interviews and never before seen materials, transport viewers back in time to re-live a moment of American cultural history that literally gave birth to the tabloid celebrity expose' in which Americans revel today. Designed to allow viewers to relive this media firestorm exactly as Americans experienced it in 1936, this once in a lifetime story will be told in a documentary style that will be both bold and unique. It will delve deep into the private lives of the iconic gods and goddesses of 'Golden-Age' Hollywood bringing these men and women to life as living breathing human beings whose complex and troubled lives prove no different than those of anyone watching this documentary. At the heart of the story is a courtroom drama the rival of anything seen today on Court TV or cable news. In the process, The Purple Diaries documentary will transform Hollywood fantasy into Hollywood reality—at times both humorous and tragic and at other times difficult to believe. It is a story populated by Broadway and Hollywood showgirls, A-list movie stars, studio heads, battling lawyers tattling witnesses, a ravenous press and at the heart of this one-of-a-kind saga a four year old little girl whose life hung in the balance of a courtroom battle that captivated America and the world. A one of a kind event will become a one of a kind documentary.
NARRATED BY
---
For her very first film, 1951's "Detective Story,"  Lee Grant not only received an Oscar Nomination but won the Best Actress Award at the 1952 Cannes Film Festival. Unfortunately her film career was cut short due to her refusal to testify against her husband at the HUAC hearings. Consequently, it wasn't until 1962, after working on the stage, that she began rebuilding her acting career by first appearing in television and then films; finally winning an Academy Award for her performance in "Shampoo." In addition to winning an Obie, Ms. Grant has also been nominated seven times for an Emmy Award, winning twice. While still in her teens, Grant was a member of George Balanchine's American Ballet Company. On the stage she has appeared in the works of such diverse writers as Anton Chekov, Jean Genet, Neil Simon and Sidney Kingsley. Grant has also directed for the stage as well as film and television winning an Academy Award for her documentary film "Down And Out In America" as well as a Director's Guild award for her TV film "Nobody's Child." Ms. Grant has received The Congressional Arts Caucus Award for Outstanding Achievement in Acting and Independent Filmmaking as well as Women In Film's very first Lifetime Achievement Award.
---
INTERVIEWS
---
Molly Haskell is one of America's foremost film critics. Her first book, From Reverence to Rape: The Treatment of Women In The Movies published in 1974 is a seminal work whose influence on film study was nothing short of revolutionary. In addition to her contributions to the Village Voice, New York Magazine, Vogue, The New York Times, The Guardian, Esquire, The Nation, Town and Country, The New York Observer, The New York Review of Books and almost every important American film publication, Haskell has written four additional tomes. Her book, Frankly My Dear: Gone with the Wind Revisited is perhaps the finest critical work on that beloved and iconic movie. Her most recent book, Steven Spielberg: A Life In Film was been described as a thought provoking, persuasive re-think of both the director and a must for anyone interested in a serious look at popular cinema. In addition to teaching at Barnard College and Columbia University Haskell was Artistic Director of the Sarasota French Film Festival and served on the selection committee of the New York Film Festival. In 2013, Molly Haskell received an Athena Film Festival Award for her leadership, creativity and the extraordinary example she sets for other women in the field.
---
Leonard Maltin in is one of the most popular and widely read film critics in America. Maltin began his career at age fifteen writing for the film publications Classic Images and Fanzone. In later years he wrote for such diverse publications as Variety and TV Guide. A prolific writer, his many books include: Movie Comedy Teams, The Art of the Cinematographer, The Great Movie Shorts, The Disney Films, Carole Lombard, Our Gang: The Life and Times of the Little Rascals, Of Mice and Magic: A History of American Animated Cartoons, The Complete Guide to Home Video, The Great American Broadcast: A Celebration of Radio's Golden Age, Leonard Maltin's Movie Crazy and Leonard Maltin's 151 Best Movies You've Never Seen. But Maltin's most popular and enduring work is The Leonard Maltin's (Classic) Movie Guides. First published in 1969 the volume has been updated annually for 45 years and is a film 'bible' for many movie fans. In addition to his writing Maltin was the movie reviewer on the TV series Entertainment Tonight. He has also appeared on the cable program Starz, the TV series Hot Ticket, hosted Secret's Out on The Reelz Channel and even hosted his own radio program. Maltin was president of the Los Angeles Film Critics Association and is on the Advisory Board of the Hollywood Entertainment Museum. He has taught film at the New School for Social Research and currently teaches at the University of Southern California.
---
Kevin Thomas served as film critic for the Los Angeles Times from 1962 through 2005 making him the longest serving film critic at any major American Newspaper. During his tenure at the Times, Thomas literally wrote thousands of film reviews.  In 1985 Mr. Thomas was elected President of The Los Angeles Film Critics Association.  That same year he began a column entitled The Screening Room which was influential in exposing both foreign and alternative film to the general public.  In 2003 Mr. Thomas received the Lifetime Achievement Award from the National LGBT Journalists Association. At age 81 Mr. Thomas continues to freelance for the Times
---
Marylyn Thorpe Roh, Mary Astor's only daughter, was the subject of the custody battle, the story which The Purple Diaries tells.   At one time the most famous toddler in America, as an adult Marylyn has avidly avoided both the entertainment industry and the public spotlight.   Instead she preferred the life of wife and mother.  Married to husband Frank Roh, during their 54 year marriage—he died in 2007—they had four children and today Marylyn has 46 grand and great-grand-children.  In her mid-80s Roh has little interest in movies, the movie industry and, having been surrounded by celebrities during her early years, anything approaching the cult of celebrity.  Instead, she prefers corresponding with friends via emails, going to the library and reading with a keen interest in science, metaphysics, nature, holistic medicine and anything that helps her to achieve a greater understanding of the meanings and truths of life.   About the only films that she does regularly watch are the works of Charlie Chaplin who she considers a true genius and regrets never having met when both lived in Hollywood during the golden age of studio movie making.
---
David Wyler, son of legendary film director William Wyler, has worked in almost every area of the film and TV industry. Beginning his career as a film crew member, Wyler learned film production from the ground up on such films as Coming Home, Comes a Horseman, Invasion of the Body Snatchers and Tourist Trap. In 1978 he became head of programming for ON TV which innovated subscription television. After working for ABC's Tele-1st, Wyler joined the William Morris Agency where he became a television packaging agent. In 1988 he moved to Radio-Vision International as the COO and head of sales. While at the company he produced and distributed live musical television events. The 1990s found Wyler as part owner of Box-Top Interactive, a company creating online brand extensions for entertainment companies. Wyler also produced numerous game shows and reality programs. In 2004 Wyler formed Alchemy Television Group, a British based company involved in television financing, production and sales of dramatic and reality television. Among Alchemy's productions are the mini-series Flashpoint, Ben-Hur, Diamonds, The Company and Coco Chanel. In 2009, Wyler founded Genetic Entertainment a production company involved with reality TV as well as scripted limited series programing.
---
Kenneth Bass enjoyed a diverse and fulfilling legal career.  After graduating from Yale University—where he majored in history—Bass attended Georgetown University Law Center, where he graduated Magna Cum Laude.  While at Georgetown he also served as an editor on the Georgetown Law Journal and taught legal writing. He then served for a year as law clerk to Judge Elbert Tuttle, a senior judge on the U.S. Eleventh Circuit Court of Appeals.  Tuttle had served as Chief Judge of the U.S. Fifth Circuit Court of Appeals, covering the Deep South, during the tumultuous civil rights era.  While clerking for Judge Tuttle, Bass assisted in analyzing cases and drafting opinions, including one that became a leading standard for evaluating claims of pregnancy discrimination in employment.  Bass went on to join Kirkland & Ellis, one of the largest and most prestigious law firms in America, where he eventually became a partner.  Early in his work at K & E, he focused on labor, employment and pension law, including pioneering work on ERISA, the primary pension law in the U.S.  Later in his career, he did trial work in the field of mass tort litigation, including tobacco, breast implants, and asbestos and vehicle rollovers. His career included complex litigation and trial work for some of the most hi-profile companies in the world, including Dow Chemical, Suzuki Motor Corp., British American Tobacco, Dow Corning, Armstrong and Brown & Williamson Tobacco Co. Following his retirement Bass began a second career as a writer.  His fictional work, Landstrike, dealt with a category-4 hurricane hitting New York two years before Hurricane Sandy devastated the city and proved many of Bass' predictions correct. Bass also served as technical advisor on the book, the Purple Diaries, where his input contributed invaluably to the book's legal authenticity.
---
Psychiatrist Dr. Tracey Marks obtained her undergraduate degree from Duke University and her medical degree from the University of Florida. Marks completed her residency at New York Presbyterian Hospital, Cornell Medical Center where she served as Chief Resident. Now based in Atlanta Dr. Marks—one of the city's leading psychiatrists—employs both psychiatry and psychotherapy, specializing in the interplay between mind and body, and how it shapes the quality of human life. As such, she treats many professional women struggling to balance their life and work, while also overcoming burnout, anxiety, depression, and other stress-related issues. Affiliated with Gwinnett Medical Center, Dr. Marks also specializes in sleeping problems and often appears on major prime-time television to discuss important sleep-related issues. She wrote Master Your Sleep: Proven Methods Simplified and also writes articles for The Huffington Post, and Bedtime Network. Board certified in Forensic Psychiatry, Dr. Marks has appeared as a psychiatric expert on CNN and HLN is a frequent forensic contributor on TruTV's "In Session."
CONSULTANTS
---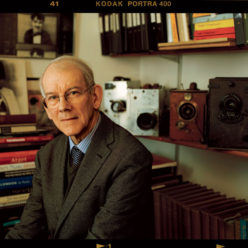 Kevin Brownlow is unquestionably the world's leading preservationist of silent films and, for his preservation and restoration work, Brownlow received an Honorary Academy Award. Brownlow's 1968 book, The Parade's Gone By, an oral-based history of American silent film was and remains the greatest book ever published on the early days of cinema. In amazing fashion it brings this near forgotten period of film making back to life and was instrumental in reviving public interest in silent film. Brownlow's most famous restoration was Able Gance's long neglected masterpiece, Napoleon; a project that took Brownlow nearly 50 years to complete. In collaboration with David Gill, Brownlow has produced a series of lauded and widely distributed documentaries on silent film including the 13 part Hollywood series, The Unknown Chaplin, Buster Keaton: A Hard Act to Follow, Harold Lloyd: The Third Genius and Cinema Europe: The Other Hollywood.  At age 78, in addition to producing and directing documentaries Brownlow continues his film preservation and restoration work.
---
Robert Osborne was the host of Turner Movie Classics since its premiere in 1994 and instrumental in a renewal of public interest in the films of Hollywood's Golden Age. Consequently, his recent death was mourned by film lovers everywhere and his presence on TCM sorely missed.  Before Joining TCM Osborne had been a host on The Movie Channel and a columnist for the Hollywood Reporter. Having developed an interest in film history as a teenager, Osborne traveled to Hollywood where he played bit parts on TV shows as well as performing in TV commercials. Eventually Osborne turned to writing and in 1965 his book, Academy Awards Illustrated was published. Other books followed including; Hollywood Legends: The Life and Films of Humphrey Bogart and Greta Garbo, Academy Awards Oscar Annual 1971–1976, Production Stills from the TCM Archives and The Official History of the Academy Awards. His 50 Golden Years of Oscar, won the 1979 National Film Book award. The AMPAS commissioned him to write 60 Years of the Oscar; he later wrote five updates to the volume, the latest being 85 Years of the Oscar published in 2013. In 2010, Osborne hosted the very first TCM Classic Film Festival, and participated in subsequent annual festivals. Among his many awards Osborne won the Publicists Guild of America 1984 Press Award. He also received an honorary doctorate from the Academy of Art University in, and was awarded a star on the Hollywood Walk of Fame. He was also presented with the National Board of Review's William K. Everson Award as well as the inaugural William Cameron Menzies Award from the Art Directors Guild, recognizing Osborne's 35 years as a film historian, columnist and critic championing visual entertainment.
PRODUCER-DIRECTOR
---
Alexa Foreman, producer and director of the Purple Diaries is author of Women in Motion and co-authored In the Picture: Production Stills from the TCM Archives as well as a contributor to Leading Ladies, Leading Men and Leading Couples. Prior to her time as an author Foreman managed the American Film Institute's theater in Washington, D.C. For two decades Ms. Foreman was head of research at Turner Classic Movies, working at TCM from the network's launch in 1994 and where, among other things, where she honed her skills as a  producer.  In fact, she was an integral part of the TCM team which earned a Peabody in 2008. At TCM Ms. Foreman worked with Robert Osborne and now Ben Mankiewicz on a daily basis on their on-air film lead-ins as well as occasionally directing segments. While assembling TCM's Star of the Month pieces, Ms. Foreman worked with, among others, Meryl Streep, John Gielgud, Anthony Hopkins, Lee Grant and Claire Bloom.  She also interviewed five of the original Munchkins for her documentary Memories of Oz. For the TCM Archival Project she interviewed over 100 stars, directors, writers and editors—interviews still shown on TCM on an almost a daily basis. In addition to producing and directing The Purple Diaries Ms. Foreman teaches film at the Ben Franklin Academy in Atlanta and is executive producer on a long cherished project of hers; a documentary about 1920s child star icon Jackie Coogan which is presently nearing completion.